La Abeja Herbs ~ Sophia Rose
Herbalist ~ Visionary ~ Dreamer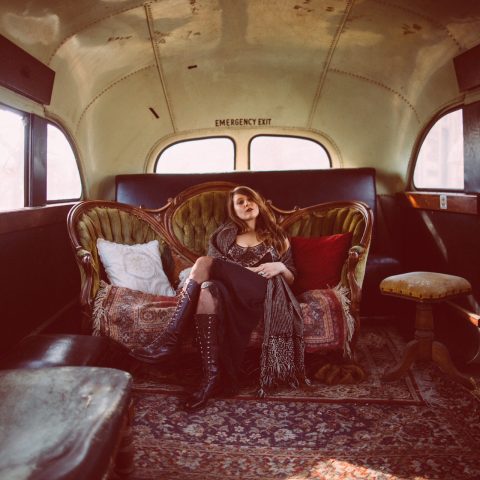 A few Years ago at The Spirit Weavers Gathering, I noticed a handmade, indigo blue, tent that seemed to vibrate at a high vibration throughout the camp under the redwoods. A few days into the gathering, I found myself inside the sky indigo tent, in a class on herbalism and tinctures. The teacher was a feminine, beautiful sprite that was wearing a vintage dress of roses. I felt as if I was in ancient Scotland with a fairy witch communing over flowers and stems. That was my first introduction to Sophia and her world of herbs and magic. Her line of tinctures and herbs: La Abeja are truly high quality and wild crafted. I have been using the Hawthorne and Rose Petal Elixir for sometime now to soften my heart. La Abeja means honeybee in Spanish, and just like the sweet nectar of flowers sweeten our world, so does Sophia sweeten mine.
I have been spending some time in Austin Tx lately. The frantic pace of LA is pushing me towards discovering other places that are a bit more slower and more grounded. Sophia is based in Austin, so I get to visit with her from time to time, and discuss the wonders of the world over a cup of tea made from exquisite passionflower, Rose of Sharon and desert Vervain. I mean where else can one get a magical blend like that foraged from the wild?
Sophia's line and teachings are truly inspiring and give me faith in the new world we are entering. This new breed of creative businesses that are giving back to the earth, and helping us through the magic of mushrooms, flowers, and herbs.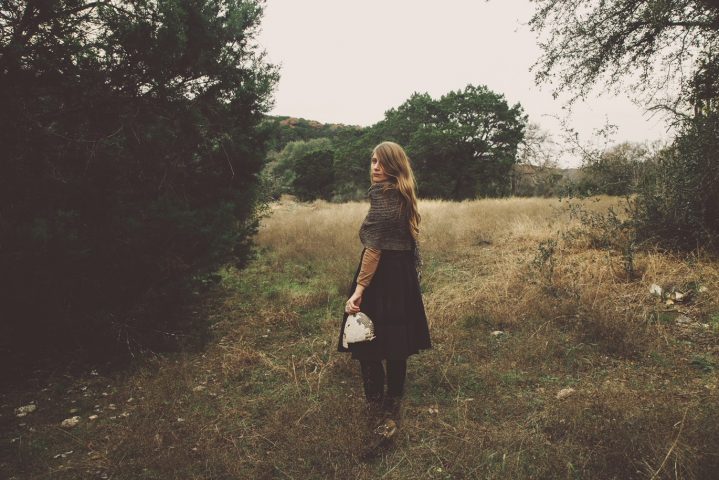 To learn more about Sophia Rose and explore her apothecary visit La Abeja Herbs. To access Sophia's treasure trove of online learning resources, subscribe to Garden Party. And for daily musings and medicine you won't want to miss, be sure to follow her on Instagram.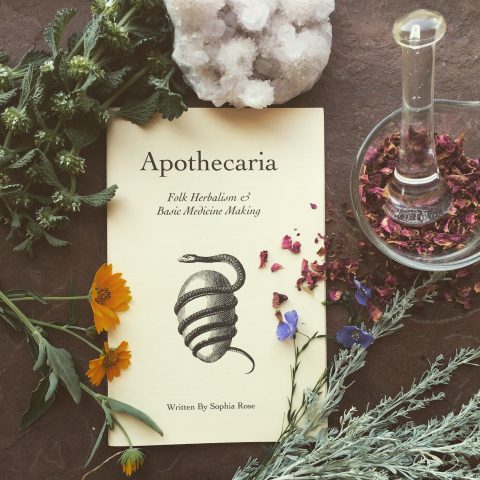 1) What  makes your heart sing?
Watching bees and butterflies pollinate flowers.  Leaping naked into cool, clear, wild waters.  Stepping out of hot springs and letting myself be dried by the evaporative kiss of sunshine and brisk air.  Also, finding mushrooms in the woods.
2) How did the Years living in your trailer, wandering in the wild influence your work?
The years I spent traveling helped me to understand the gifts and the importance of living simply.  They taught me that as long as one's basic needs are met, happiness depends little on where you are or what you are doing.  I also learned the necessity of finding a home inside oneself.  Home is something we carry within us and unfurl in the outer world whenever we reach a place that feels as though it has called us to it.
3) What are your three herbs or flowers that you feel women can always benefit from?
R O S E // for cultivating softness, strength, boundaries, and the luminous spark of the feminine
I love misting Rose water on my face and eyes, sipping Rose petal tea, soaking in Rose baths, and taking the Rose Petal Elixir
R A S P B E R R Y    L E A F //  for nourishing the body, regulating the nervous system, and tonifying the womb
My favorite way to enjoy Raspberry Leaf is as a Nourishing Infusion or as part of our Mineral Alchemy Formula
J U N I P E R //  for blessing, protection, and connection to the generations of women who came before
Juniper is best used as smoke for cleansing and blessing.  I offer wildcrafted bundles  here.  The berries can also be carried as a talisman, a mild tea can be made from the leaves, or a bath can be taken with the boughs of the tree.
4) Do you have a mantra or motto you live by? 
May you walk in love, may you walk in trust, may you walk in beauty.  This was a prayer that came to me from the Spirit world and the medicine of these words suffuses all that I do.
5) Do you have a specific beauty regime or ritual?
My "beauty ritual" involves lots of time spent in nature and vigorous exercise.  Movement is my best medicine and I've learned that feeling beautiful is often the secret to looking beautiful.  I also love to care for my skin with my friend Ally Draizin's line – Heart Of Gold, and have fallen in love with your Glow Face Balm since you gave it to me!
6) Are you a mermaid or forest fairy?
I am a Desert Spirit.
7) When I take your elixirs I feel an extra magic or energy Is it possible your language with the herbs and plant world are affecting their potency? 
I believe that the maker infuses much of themselves in the medicine.  Every one of the formulas I offer through La Abeja Herbs came to me as I imagine a sculpture must come to an artist.  Each one is revealed, rather than conjured.  Every plant and every formula has a personality, a purpose, and a poeticism all its own.  I feel grateful to be able to bring them into this world and to share them as they wish to be shared.
8) What pod cast or book are you loving right now? 
I am so excited about my friend Amber's new podcast, Mythic Medicine.  I also love Living Myth with Michael Meade and am currently reading Flowers and Fruit by Colette and Mycelium Running by Paul Stamets.
9) What are your favorite 3 spots in Austin?
Sahara Lounge
The Greenbelt