Spirit Weavers Gathering
A Community of Sisters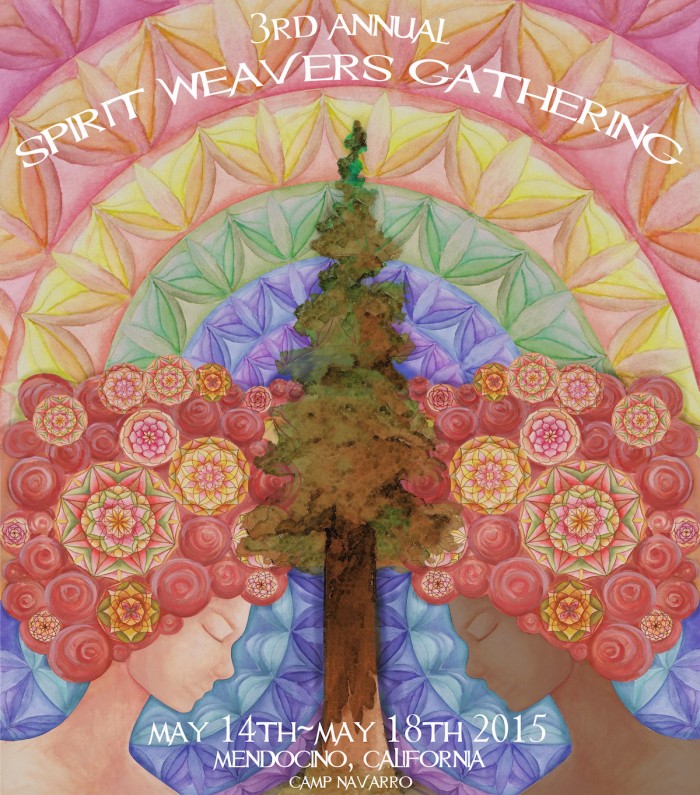 Last week I embarked on a road trip up North to the land of the majestic Redwood Forests. I grew up going camping in that area with my grandparents and so it was a bit of a homecoming. The Spirit Weavers Gathering was at Navarro State Park and I used to spend a few summers in the nearby mountain town of Ukiah.  Spirit Weavers is a time for women to come together and share earth keeping skills, ceremonial magic, fire circle songs, have quiet reflection, community, and so much more. The gathering was initiated by a few sisters that you may recognize from The Local Rose. Amy ~ Daughter of the Sun held the very first gathering on her parents' property in California. She was assisted in her vision by Mijanou ~ Mystic Mama, Baelyn ~ Tien Wu,  Mila Redwood and some other incredible women. It is quite extraordinary to see this gathering go from a few to 500 women in such a short time. I feel it is a movement created by all of us who are hearing the call to heal our selves and our land through community.
For more on spiritual gatherings see The Local Rose.
Although I have some experience with being outdoors for long stretches of time, I have to admit I had some trepidation about setting up the tent and sleeping under the canopy of the great giants. As soon as I arrived on the land though,  I felt taken care of. Not only by all the women there, but also by the great trees. I had many offers of help from complete strangers when setting up the tent. The point is I suppose, when we all gather together we are no longer strangers.
The redwoods are extremely large, powerful beings and their  root system is very shallow. Due to this you can feel the energy coursing up the trees very easily when on the land. The roots are all interlocked and intertwined, and this is how the trees and forests are supported through fierce wind, floods and storms. The trees all together bonded with their roots are stronger than a single tree. This connection made the gathering even more significant. I felt sisterly love from the women, and we were like the forest keeping each other up through a transformative experience. There were challenging times, as the energy of almost 500 women camping together can get intense from time to time. However, the powerful healing and reconnecting to land, source, spirit and love was what I came away with. To take a walk on the land and see the altars made with flowers and offerings among secret groves was something I will never forget. Singing around a big fire at night, singing songs that have been passed only through oral tradition, was a moment that would always stay with me. There was also a Mama Bear Lodge for mamas that needed a break, and a red tent for women who were on their moon time. What a wonderful world it would be if we could offer those basic comforts to women all the time in all places ~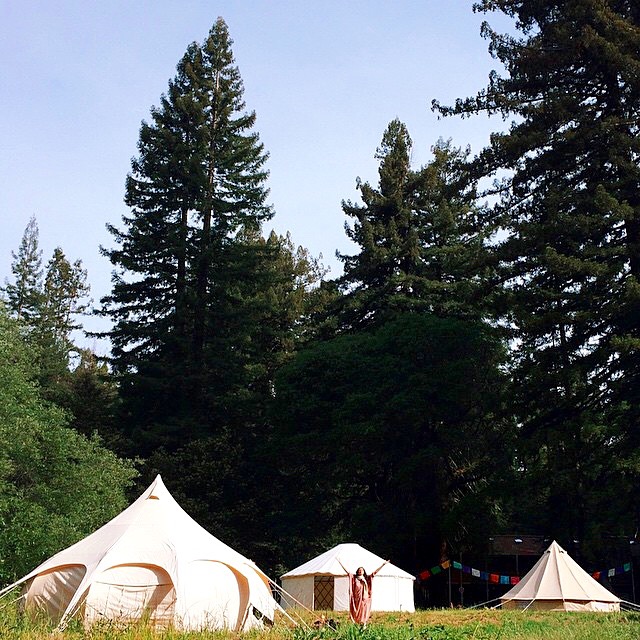 I was able to take part in a Cacao Ceremony that truly felt like a heart expansion. We were all led into a meditation and prayer and then given a powerful cup of cacao to drink. The ceremony was conducted by an incredible shaman named Paola  and the process felt like a dynamic healing. One thing Paola said to me will forever stay in my heart. She said to remember that all 'life is a ceremony'. This means the way we live in our daily life can be an expression of beauty and sacredness. Even with a hectic schedule we can find a few minutes to tune in and look at a beautiful flower or drink a cup of scared tea.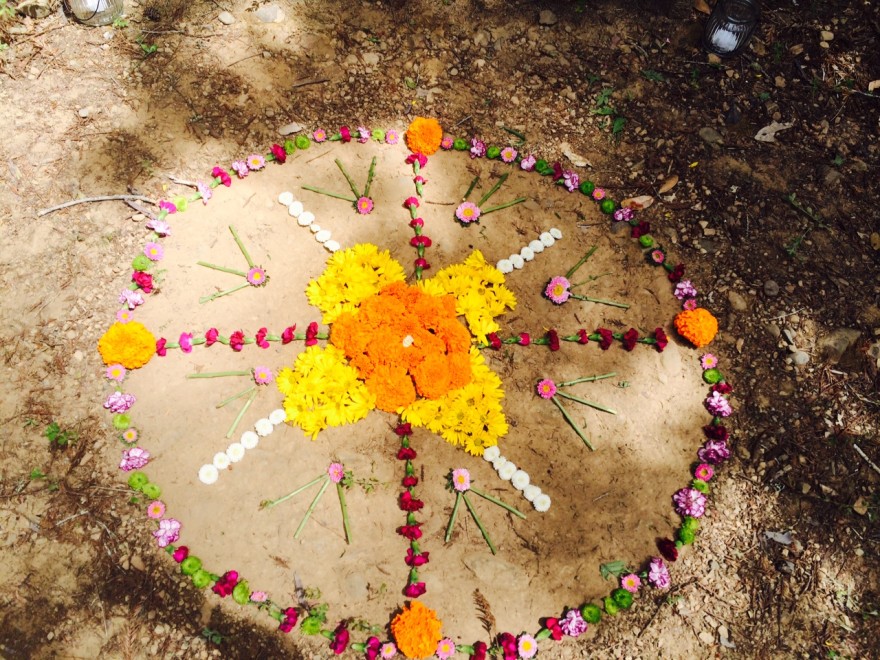 Baelyn ~ Tien Wu, served a tea ceremony every morning at 6 am sharp. What a delight it was waking up to the sounds of the forest; birds singing and redwoods creaking, and then going to a beautiful tent that was reserved just for tea meditation!
My dear fairy friend Kirsty Hume taught a class on dying fabric and yarn in beautiful tones from plants, berries and earth matter.
There were so many classes that I wish I was able to take such as basket weaving, fire building, pottery, just to name a few; however I was set up at the bazaar where a few friends and I gathered and sold our hand made products. This was a wonderful way to introduce women to my line and make heart connections with other vendors such as Zen and Bunni Chocolatiers and Nitsa from Sun Potion.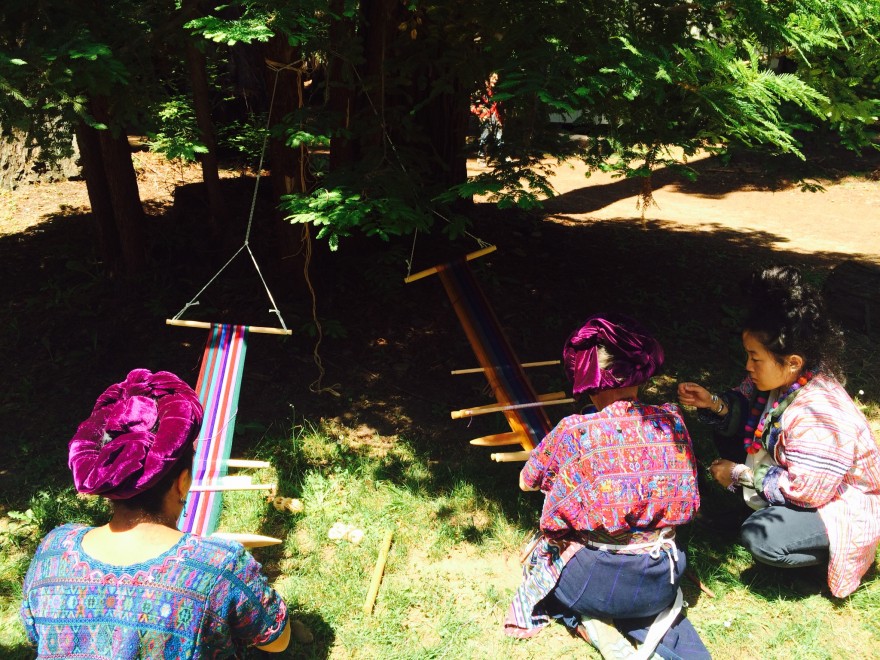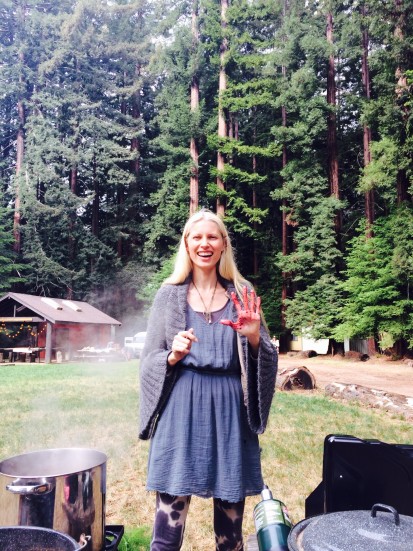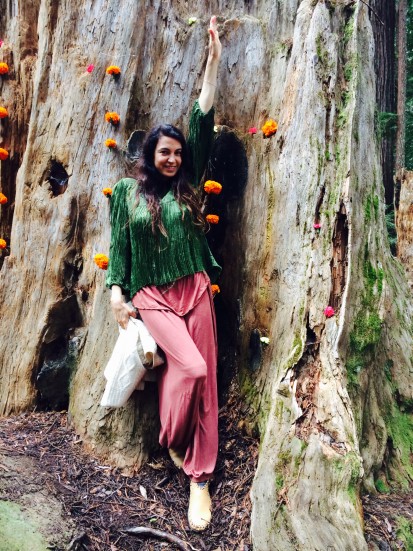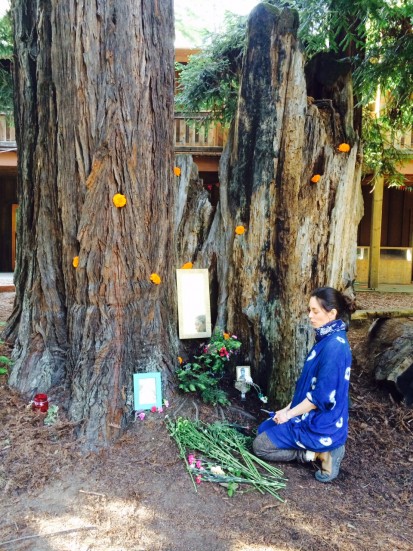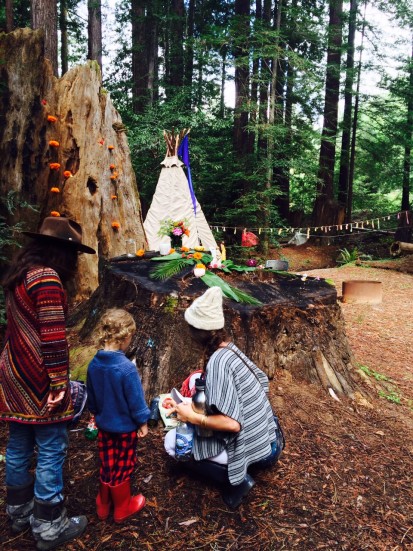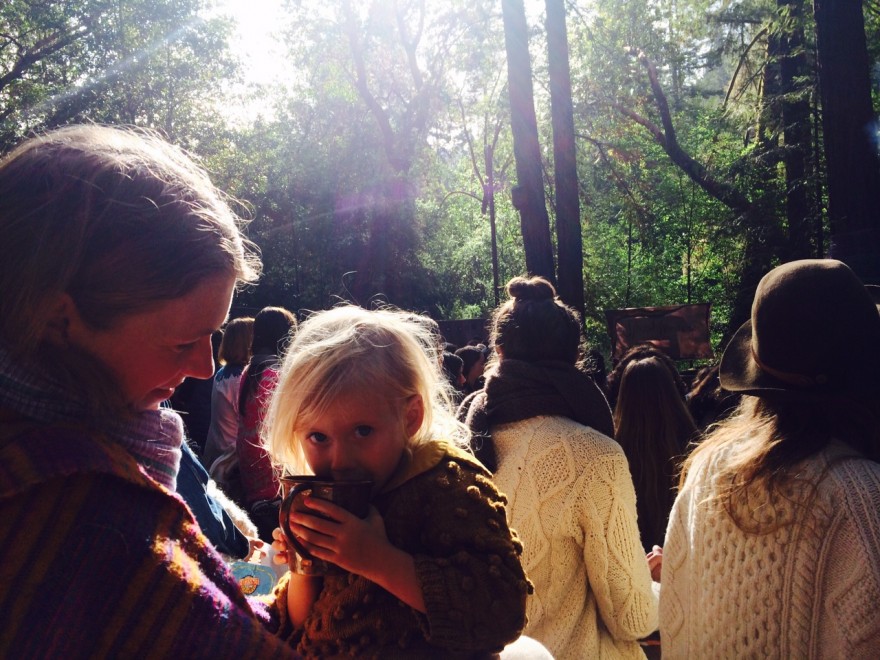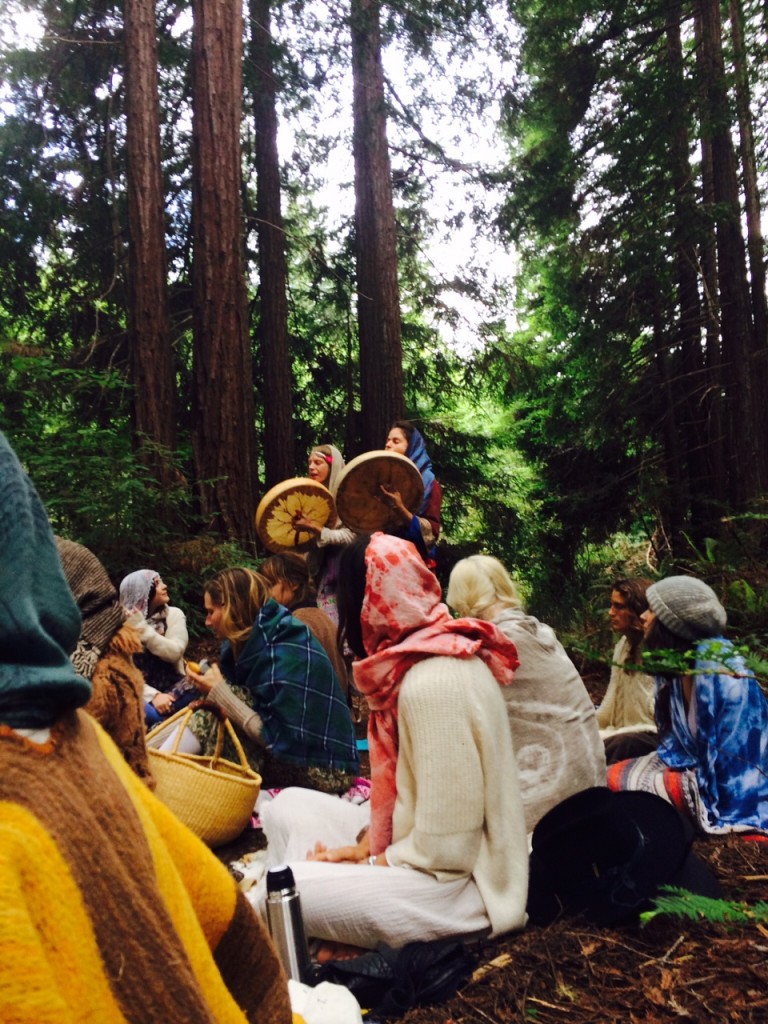 "Listen to me, your body is not a temple. Temples can be destroyed and desecrated. Your body is a forest ~ thick canopies of trees and sweet scented wildflowers sprouting in the under wood. You will grow back over and over, no matter how badly you are devastated."
By Beau Taplin.