The New Age Series ~ Crystals ~ Book by Jessica Hundley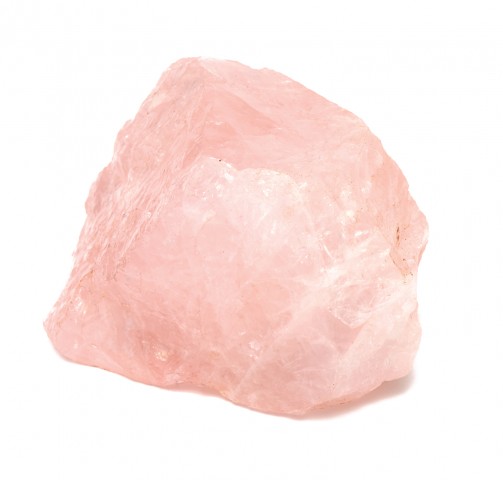 If you are familiar with The Local Rose, you know I am lover of crystals and have been since I was a wee lass. In fact I used to speak to a few pet rocks that I carried around in my pocket. Now I see this was just a relationship to the mineral kingdom and way of grounding into the earth and all its glory. Nothing is as magical as gazing into a vortex of brilliance inside a beautiful crystal. I keep crystals around me for various reasons like rose quartz (for the heart), citrine (for abundance), black tourmaline (for transmuting negativity) and more.
I have had amazing visits on my site with crystal experts like jeweler Ele Keats and crystal hunter Harishabd Khalsa.  They have shown me that crystals can be teachers to us, and aid us in healing in many areas.
There now is the most perfectly succinct and lovely book about crystals by Jessica Hundley, whom I had the pleasure of first meeting at the Echo Park Craft Fair. This book is the perfect hostess gift and a good one to quickly look up the magic of a particular crystal.
You can now purchase Crystal on The General Store. 
One of my most favorite books on crystals is a bible called Love is in the Earth by Melody.  This book is like an encyclopedia of information, but it takes some time to dive in deep. Jessica's book is perfect for trying to remember the attributes of a specific crystal or some vital information. Jessica starts the book with . . . Forged by fire and fluid, and the slow, heavy press of the earth's surface, crystals are nature at its most miraculous, science as it veers into the mystical.
Below is an interview with the author and some good crystal information ~
1) What makes your heart sing?
Nature, books, art, music, food…if I had get specific? Reading Walt Whitman's Leaves of Grass out loud, watching Gene Kelly dancing in Singing in The Rain, listening to the live recording of Etta James and Dr. John singing 'I'd Rather Go Blind', writing when I'm really in the groove, collaborating creatively with the people I love, watching the people I love, do the things they love, surfing as the sun is setting, California, Barcelona, my dog, my man, my friends, my family… I am continually thankful for my life and this beautiful world around me.
2) What was your first interaction with the world of crystals?
I grew up in the Berkshires, in Massachusetts, in the wild, a wild child. It was the 1970s and there was no such thing as a helicopter mom. I would leave the house in the morning with my dog and a peanut butter sandwich and go into the woods until dark. There was a meadow out in the forest and one giant willow tree in the center. The branches hit the ground. I would push them aside like curtains and hang out in there. I had a little shelf with a stack of books, a Coke bottle with a colored sand art rainbow inside (rainbow sand art needs to make a comeback!) and an assortment of pinecones and bird nests and stones I would pull from the creek – quartz mostly. I loved those rocks. I still have some of them.
3) What are the top three crystals we all should start with and why?
Clear quartz is the ultimate starter stone. It's easy to source and just incredibly lovely in it's clarity and simplicity. It helps to manifest goals, to heighten awareness, a fantastic stone for meditation. Fluorite is also such a beautiful stone and is great for clearing negative energy, making decisions and clear communication. It's a perfect crystal to have on your desk while you work. And aragonite is another favorite. It is stunning to look at, a real showboat. It balances energy, clears emotional blocks, helps you let go of drama and ego. We could all use some aragonite these days..
4) Do you a have a crystal-inspired beauty secret?
Rose quartz is all about the love. It makes me happy just looking at it. It reminds you to love yourself, which is the real secret to beauty. Sounds corny, maybe – but it's true.
5) Where can we find this lovely book?
If you want to support a small independent publishing collective – the best way is to buy it directly from us here.
6) Do you have a motto or mantra you live by?
I was lucky enough to work with David Lynch and he offered me Transcendental Meditation classes through his David Lynch Foundation as a thank you. I love TM and I love my mantra – I can't tell you what it is though. I like the idea of having a secret that is okay to keep. As far as mottos, I am a huge Henry Miller fan and I am inspired by pretty much anything he says/writes. I like to think of him as my guardian angel, watching over me and every once in awhile giving me hell with his thick, old school Brooklyn accent. This line is one of my favorite – "Every moment is a golden one for him who has the vision to recognize it as such."
7) What is your favorite source for purchasing crystals?
Spellbound Sky. This shop is a dreamscape. You can't go wrong with store that has life-size unicorn in the window! Mark and Martin, the owners, are gothic wizards who make everything magic.
8) Do you believe in cleansing crystals?
Yes, there are several pages of the book dedicated to ways to cleanse without damaging stones. Any chance to burn some sage – I take it.